In spite of the turbulent economic climate and waning confidence in the financial sector, BBVA strengthened its commitment to operate under the strictest principles of integrity, prudence and transparency. In 2011 the Group moved forward with actions based on the four pillars of the 2008-2012 Strategic Corporate Responsibility Plan approved by the Board of Directors in May 2008: financial literacy and inclusion, responsible banking and community involvement.
The four core elements of CR policy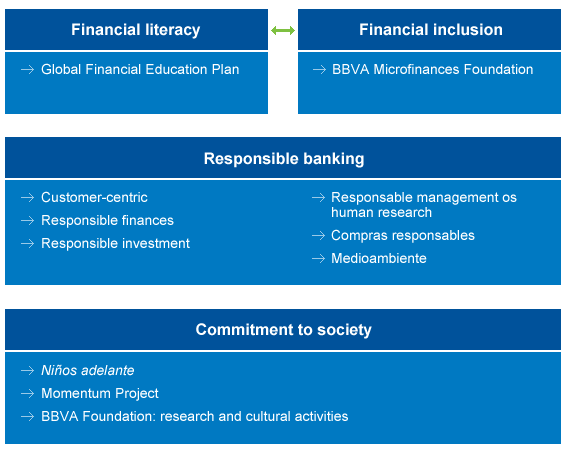 The Group aims to continue to move forward with fully integrating corporate responsibility in the business and increasing its contribution to stakeholders. One of the challenges for 2012 is to launch a new long-term strategic corporate responsibility plan.